Artesian South Seas Standard Class Spas in Portugal
Superb quality spas, the STANDARD range of South Seas models provide feature-rich and efficient whirlpool spas. Even the basic South Seas package will melt your stress away as the warm water massages you through high quality stainless steel jets.
With maintenance-free cabinetry and an insulating thermal cover to keep running costs to a minimum.
Seating Capacity: 6
Dimensions: 233 x 233 x 91 cm
Water Capacity: 1,703 lt
Number of Jets: 34
Number of Pumps: 1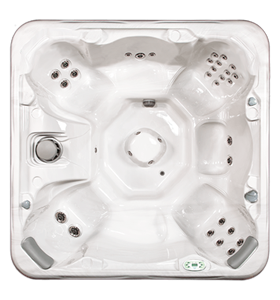 Seating Capacity: 7
Dimensions: 233 x 233 x 91 cm
Water Capacity: 1,703 lt
Number of Jets: 34
Number of Pumps: 1
Seating Capacity: 6
Dimensions: 214 x 214 x 91 cm
Water Capacity: 1,363 lt
Number of Jets: 29
Number of Pumps: 1
Seating Capacity: 6
Dimensions: 214 x 214 x 91 cm
Water Capacity: 1,363 lt
Number of Jets: 29
Number of Pumps: 1
Seating Capacity: 4
Dimensions: 213 x 173 x 91 cm
Water Capacity: 1,192 lt
Number of Jets: 26
Number of Pumps: 1
Seating Capacity: 3
Dimensions: 183 x 183 x 81 cm
Water Capacity: 757 lt
Number of Jets: 17
Number of Pumps: 1
Seating Capacity: 3
Dimensions: 213 x 152 x 81 cm
Water Capacity: 946 lt
Number of Jets: 21
Number of Pumps: 1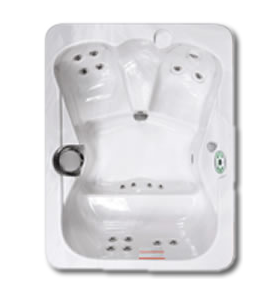 Seating Capacity: 4
Dimensions: 198 x 152 x 76 cm
Water Capacity: 871 lt
Number of Jets: 18
Number of Pumps: 1