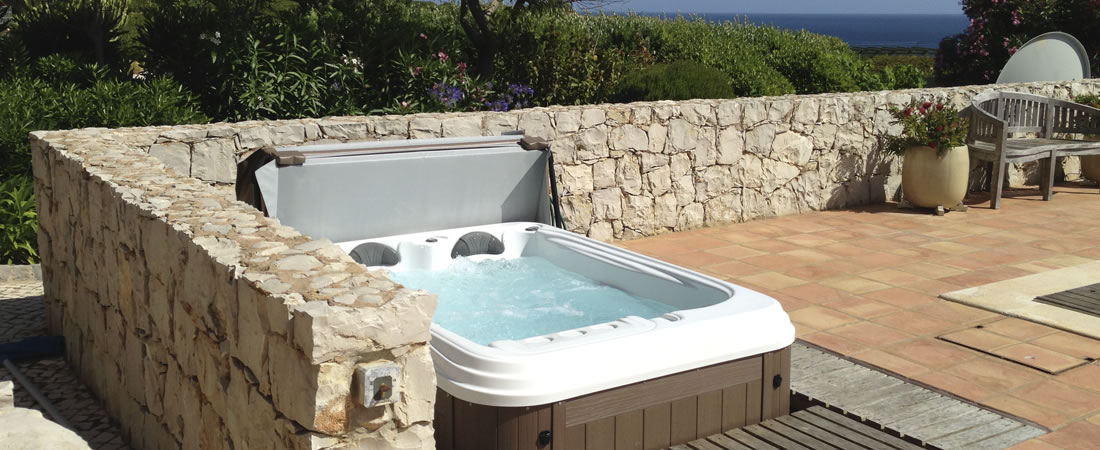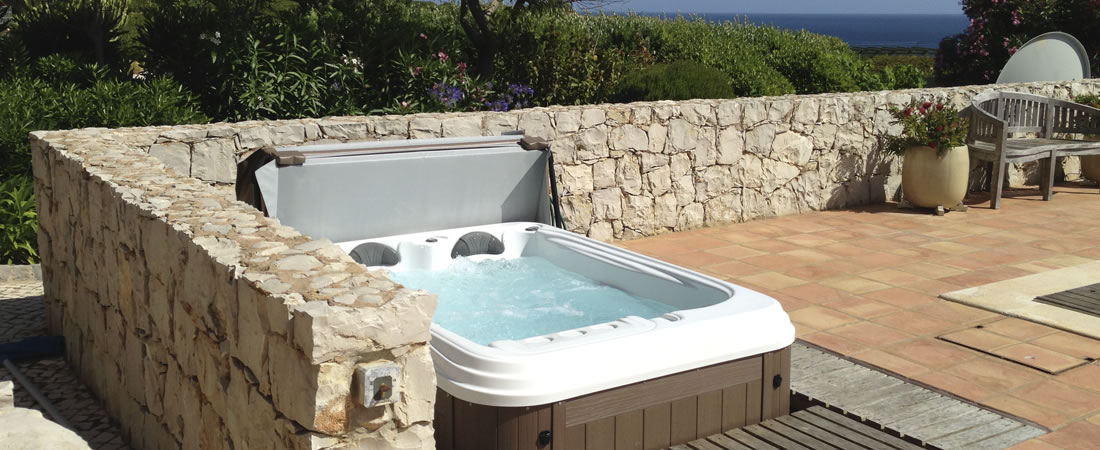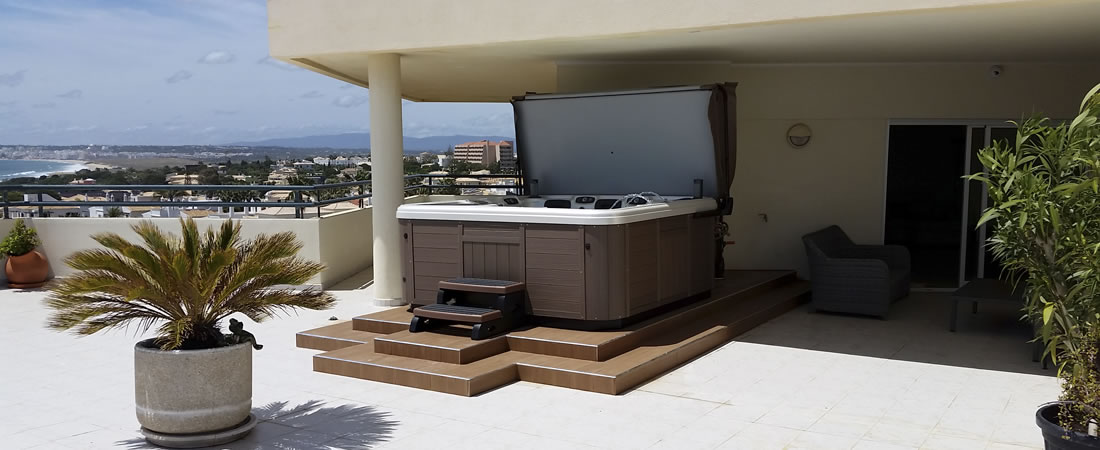 Artesian Spas in Portugal
For the very best hot tub spas in Portugal, Artesian Spas cannot be bettered for quality, value and features.
Manufactured in the USA, Artesian Spas provide the widest range of whirlpool spa models and styles available in Portugal.
Widely regarded as one of the World's leading spa manufacturers, Artesian incorporate the very latest technology and style into their hot tubs.
Realising that whilst a hot tub spa can be a great place for fun, Artesian Spas didn't overlook the important therapeutic benefits of spa bathing.
The World can be a harsh place these days, resulting in a variety of stress induced symptoms like, tension headaches, back pain and high blood pressure – we all need to rejuvenate, sometime.
Artesian focus much of their design expertise on creating the ideal hydrotherapy spas to relieve many of these modern day problems, painstakingly crafting the optimal mix of features, elegance and functionality. Artesian builds a spa for every budget, from the high end, for those accustomed to incomparable luxury, to the middle and lower price range, where good quality is important even on a limited budget.
Manufactured for over 30 years by one of the U.S.A.'s leading spa manufacturers, Artesian Spas are renowned for innovation.
Holding many patents for unique spa technology, including their "Helix Jets", which create a double helix spiral of water like a corkscrew – this closely replicates the rotary massage effect of a professional masseuse.
Variable Flow Control is another exclusive invention, only to be found on an Artesian Spa. The VFC panel allows each bather to control the massage intensity in their own seat No other spa in the World has this feature.
An Artesian Spa is constructed with quality and care as guiding fundamentals. The structure is built from a pressure treated, solid timber frame with Lucite® Acrylic Shell and equipped with market leading Jets, Pumps and the ultra-reliable Balboa® Electronic Management Systems that automatically controls the heating and water filtration.
The spa cabinets are made from Kingwood, a composite panelling that does not rot, warp or split and requires minimal maintenance.
A top quality Thermal Cover is included as standard and is available in a range of colours to complement the cabinet.