Tidal Fit Swim Spas in Portugal
For Swim Spas in Portugal, Artesian TidalFit Spas are the answer! It's a complete aquarobic workout centre, with hydrotherapy spa seats included.
Available with the Super Swim Pro reactive swim tether, rowing bars and resistance cords, so you can perform a range of stretching exercises, rowing and resistance swim training. The Super Swim Pro tether multiplies your swimming effort by at least six times, meaning you can get an hours worth of normal swimming fitness benefit in just 10 minutes.
The TidalFit is extremely energy efficient and has Full Foam cabinet insulation with a rigid thermal cover so you can affordably swim all year round – PLUS you don't need a construction license to install one!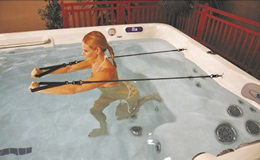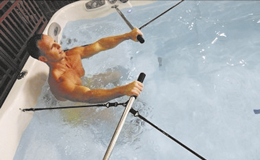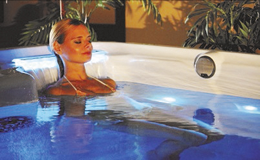 EP-12 SE
366 x 231 x 114cm – Water Capacity: 5,678 Lts
Dual Swim Jets – Hydrotherapy Option
Power Plus EP-16
487 x 231 x 152cm – Water Capacity: 8,328 Lts
Propeller Current System – Hydrotherapy Option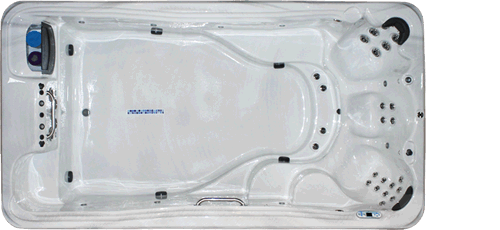 Premium EP-14
427 x 231 x 132cm – Water Capacity: 6,625 Lts
Quad Swim Jets – Hydrotherapy Option
Pro EP-15
457 x 231 x 152cm – Water Capacity: 7,000 Lts
Quad Swim Jets – Hydrotherapy Option